Detail
FOCUS 500/600
Ellipsoidal Monochromatic X-Ray Source
The ellipsoidal monochromator FOCUS 500/600 operates according to Bragg´s Law of X-ray diffraction. A single wavelength of X-rays is reflected from a quartz single crystal mirror at a specific angle of reflection. The FOCUS 500/600 utilizes an ellipsoidal X-ray mirror. The mirror is composed of a monolithic backing support with precisely oriented atomic bonded crystal plates. High X-ray energy dispersion is achieved utilizing the mirror with a 500 mm Rowland circle diameter for FOCUS 500, and 600 mm diameter for FOCUS 600 model, used in larger chambers. The large surface area of the quartz crystals leads to an intense X-ray flux from the monochromator for high efficiency. A manipulator with precision temperature compensated drives provides three degreesof motion (two directions of tilt and one of translation, completely decoupled from each other) for accurate mirror positioning. A moveable aluminized polymer window(shutter) is provided on the Monochromator housing for differential pumping or to shield the crystal assembly during sputtering. The monochromator can be used to perform Bremsstrahlung Isochromat Spectroscopy (BIS) with a retrofittable attachment to the standard equipment.
KEY FEATURES
High energy dispersion
High efficiency
Ellipsoidal crystal design
AI Kα and Ag Lα X-rays
Focused X-ray flux
Product image
Product description
Article No.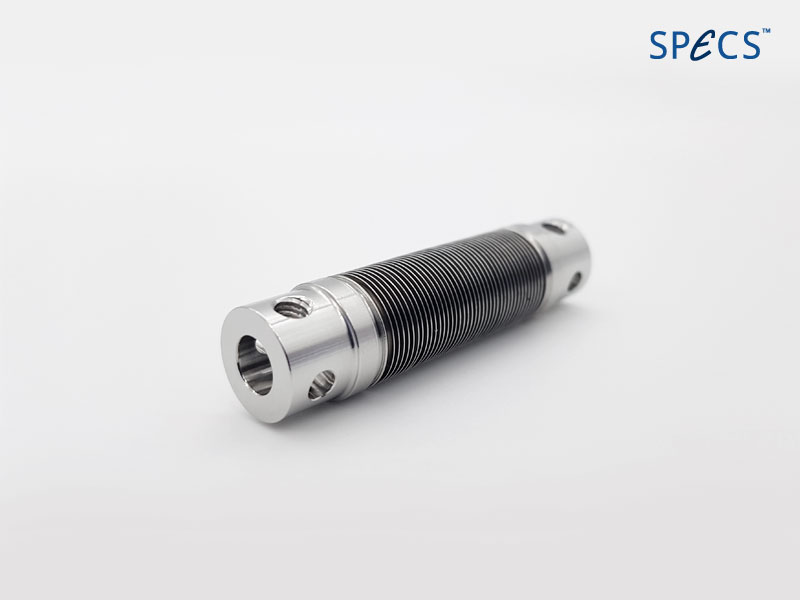 Comvat-diaphragm bellows for Focus 500/600

Replacement connection bellow for rotary feedthrough mechanism of pitch and roll for FOCUS 500 or 600
2074300535
Copper gasket DN250CF

Main flange gasket for FOCUS 500 or 600 top flange. Can also be used for Delta 0.5
2060002976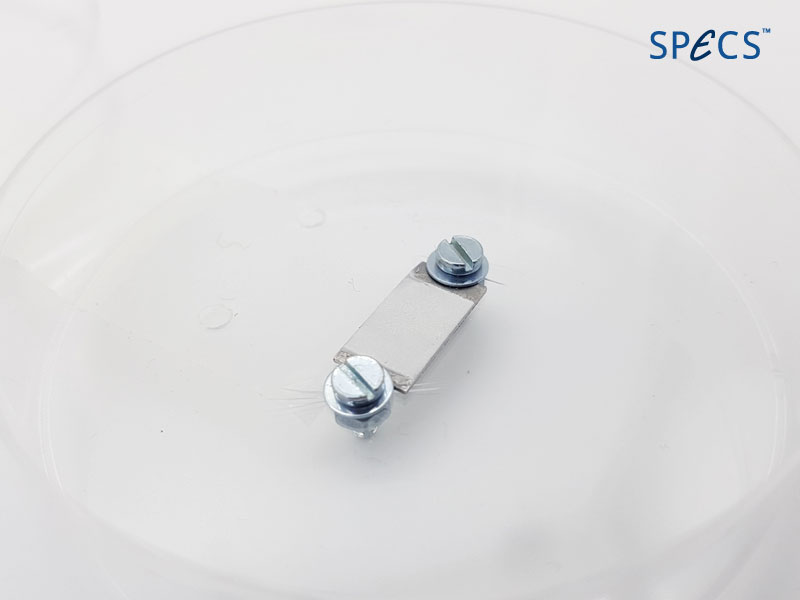 Fluorescent Sample Plate 6 mm x 12 mm

Special sample visualize X-Ray light. Not recommended to be used with sputter sources.
2060000721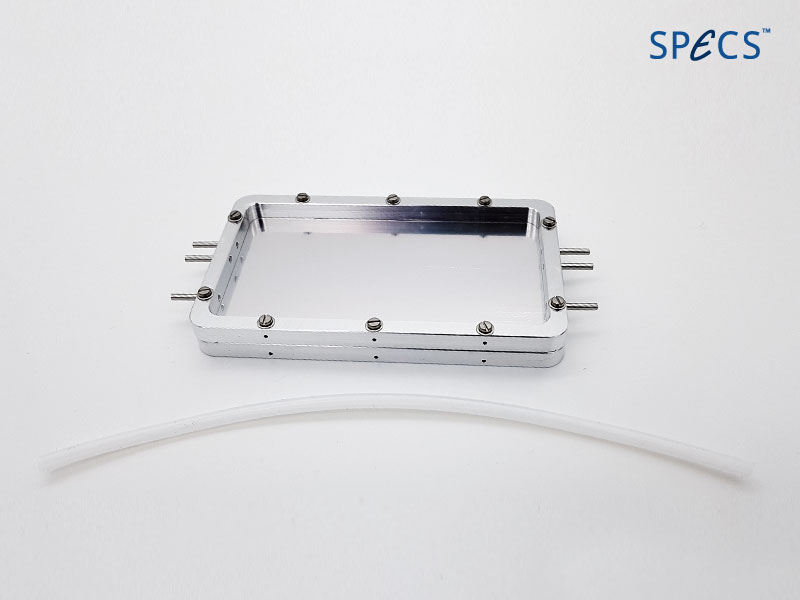 Mylar window for FOCUS 500/600 (for SN 074-10.04 and lower)

Replacement Mylar window for all FOCUS500 or 600 monochromators with serialnumber till SN 074-10.04
2055004357
Mylar window for FOCUS 500/600 (for SN 075-10.04 and higher)

Replacement Mylar window for all FOCUS500 or 600 monochromators with serialnumber starting from SN 075-10.04
2055012084
Pull spring for FOCUS 500/ 600

Replacement spring for FOCUS 500 or 600 mirror mechanism
2074200222
Al/Ag-Anode for XR 50 M

Standard anode for XR50 M monochromized sources
2011902040
AL/AL Anode for XR 50 M

Special anode for XR50 M monochromized source with Al and Al coating
2011902050