Detail
EBE-4
Multi-Pocket Electron Beam Evaporator for Deposition of Thin Metal Films with Highest Purity for Various Surface Science Applications.
The SPECS EBE-4 is a combined multipocket mini e-beam evaporator which is capable of evaporating small quantities of almost any material. The material (either from crucible or rod form) is heated by eletron bombardment from a surrounding filament thereby allowing temperatures in excess of 3000 K to be reached.
Up to 4 pockets can be fitted with a fixed-length holder or a linear drive which allows a rod feed of up to 25 mm or can be upgraded by the user later on. All pockets may be used individually or in any combination for true coevaporation. The instrument is therefore highly flexible and is well suited to a wide range of surface science applications.
KEY FEATURES
Four Individual Pockets ""
Internal Water Cooling ""
Extremely High Power Densities ""
Unique, High Reliability Design ""
Temperatures Exceeding 3000 K ""
Co-evaporation of up to 4 Species from Rods or Crucibles
EBE-4
Operation
Number of Pockets

4

Water Cooling

internal

Max. Power

400 W

Operating Pressure

< 10-10 - 10-5 mbar

Optional Accessories

""Non standard lengths 150 - 500 mm""
Electric motorization of manual shutter""
0.25 cc crucibles from C, Mo, Ta and W""
Flux measurement electrode and feedthrough ""
Thermocouple (Type C) and feedthrough
Mounting
| | |
| --- | --- |
| Mounting Flange | NW35CF (2.75 ") |
| Insertion Depth | 200 mm |
| Max. Rod Diameter | 6 mm |
| Max. Rod Feed | 50 mm |
| Max. Crucible Size | 0.25 cc |
| Power Supply | 400 W |
| Shutter | optional |
| Flux Monitor | optional |
Product image
Product description
Article No.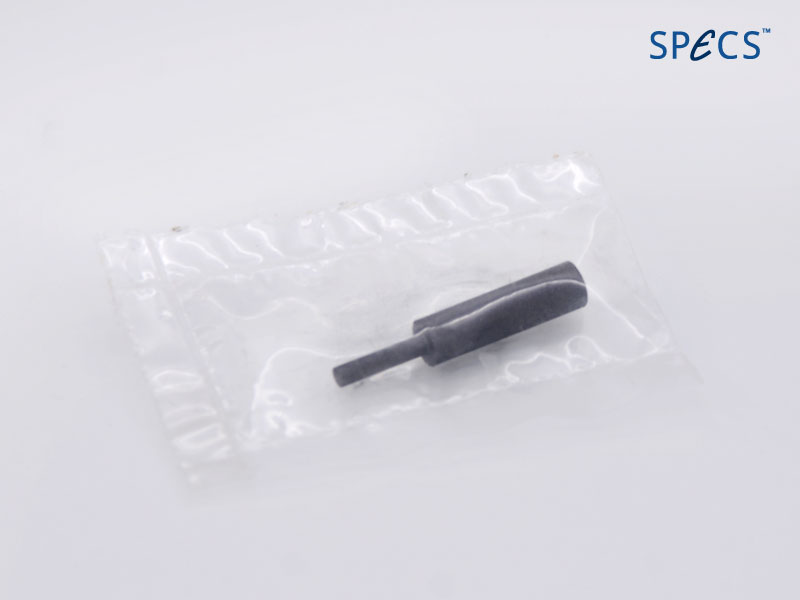 Crucible EBE-4-C-C

Crucible EBE-4-C-C for electron beam evaporator EBE-4. Material: Pyrolytic Graphite. Volume: 0,07 cc
2055003467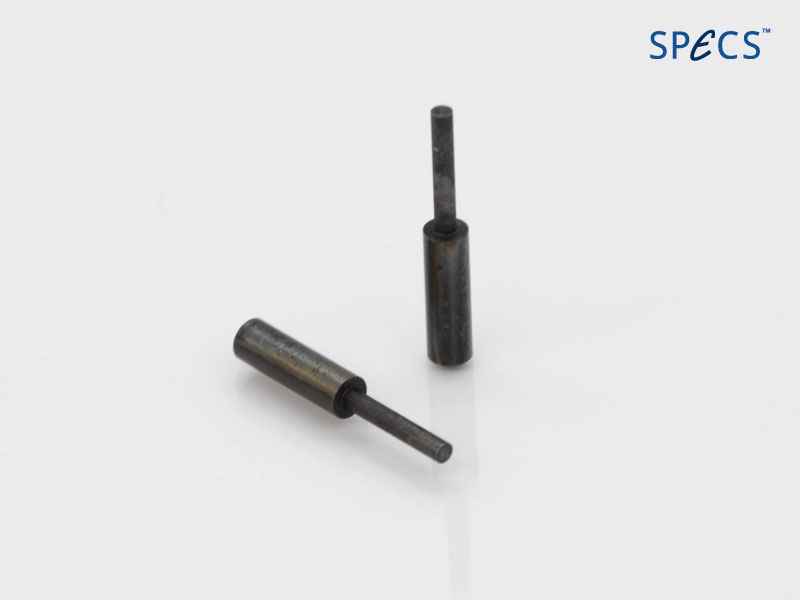 Crucible EBE-4-C-Mo

Crucible EBE-4-C-Mo for electron beam evaporator EBE-4. Material: Molybdenum. Volume: 0,07 cc
2055001994
Crucible EBE-4-C-Ta

Crucible EBE-4-C-Ta for electron beam evaporator EBE-4. Material: Tantalum. Volume: 0,07 cc
2055001992
Crucible EBE-4-C-VC

Crucible EBE-4-C-VC for electron beam evaporator EBE-4. Material: Vitreous Carbon. Volume: 0,07 cc
2055003937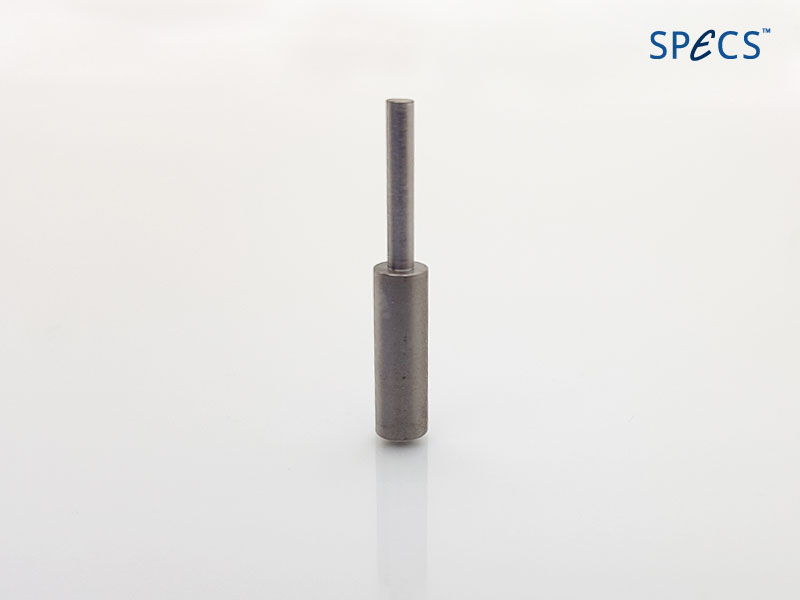 Crucible EBE-4-C-W

Crucible EBE-4-C-W for electron beam evaporator EBE-4. Material: Tungsten. Volume: 0,07 cc
2055001223
Crucible insert EBE-4 C-AL2O3

Crucible Insert EBE-4-CI-Al2O3 Aluminum oxide for electron beam evaporator EBE-4
2055006688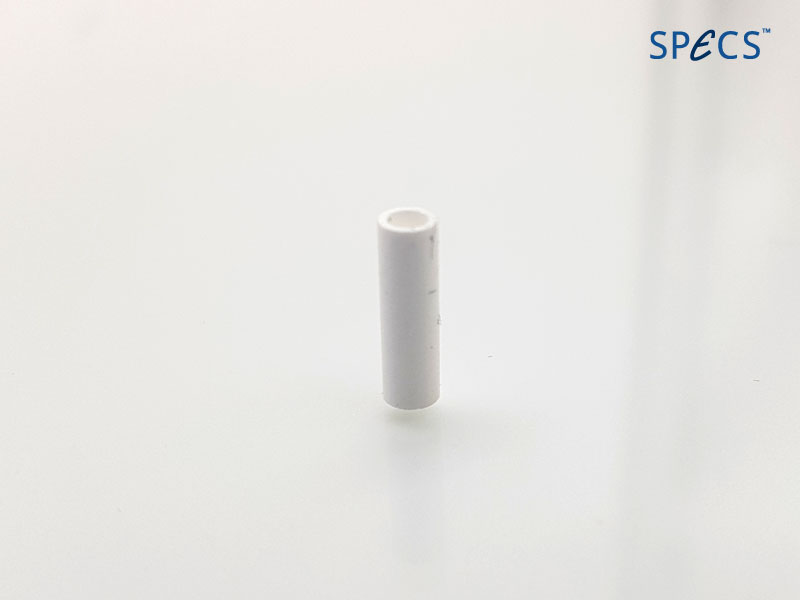 Crucible insert EBE-4-CI-BN

Crucible Insert EBE-4-CI-BN Bornitrit for electron beam evaporator EBE-4
2055002466
Crucible with end cap EBE-4-EC-C

Crucible with end cap EBE-4-EC-C pyrolytic Carbon for electron beam evaporator EBE-4
2055003943
Crucible with end cap EBE-4-EC-Mo

Crucible with end cap EBE-4-EC-Mo Molybdenum for electron beam evaporator EBE-4
2055003945
Crucible with end cap EBE-4-EC-Ta

Crucible with end cap EBE-4-EC-Ta Tantalum for electron beam evaporator EBE-4
2055003947
Crucible with end cap EBE-4-EC-W

Crucible with end cap EBE-4-EC-W Tungsten for electron beam evaporator EBE-4
2055003949
Crucible with end cap welded EBE-4-ECW-Mo

Crucible with welded end cap EBE-4-EC-Mo Molybdenum for electron beam evaporator EBE-4
2055003946
Crucible with end cap welded EBE-4-ECW-Ta

Crucible with welded end cap EBE-4-EC-Ta Tantalum for electron beam evaporator EBE-4
2055003948
Crucible with end cap welded EBE-4-ECW-W

Crucible with welded end cap EBE-4-EC-W Tungsten for electron beam evaporator EBE-4
2055003950
EBE-4 rodholder 3 mm

Rodholder EBE-4-RH3 for electron beam evaporator EBE-4 for 3 mm rods including screws
2055003929
Lid for EBE-4-C-Mo Molybdenum

End cap EBE-4 C-Mo Molybdenum
2055003940
Rod holder EBE-4-RH2 2 mm

Rodholder EBE-4-RH2 for electron beam evaporator EBE-4 for 2 mm rods including screws
2055003928
Rod holder EBE-4-RH4 4 mm

Rodholder EBE-4-RH4 for electron beam evaporator EBE-4 for 4 mm rods including screws
2055003932